Latest Casino Bonuses

My Most Interesting Interviews
I've said this before and I'll say it again: I love getting questions from my readers on this website.
People who gamble are deep. They are intriguing and their interests are wide-ranging. Their intelligence quotient (IQ) is wide-ranging and the following email I received from a woman in Tallahassee, FL. bears me out.
'Dear Geno,' she wrote. 'I have been a member of this website for years and I must say I enjoy your articles. From what I have read, you have interviewed some pretty famous people as a reporter and magazine writer. Who is the most interesting person you have ever interviewed? June W., Tallahassee, FL.'
Whew! What a challenging question!
This isn't an easy one for me to answer. I began my career as a journalist in the early 1960s and have interviewed literally thousands of people since those early days.
Even today things happen that cause me to reflect on some of those interviews. Tonight, for example, I was switching channels on our television set and came across a movie about Johnny Cash, 'I Walk The Line,' starring Joaquin Phoenix.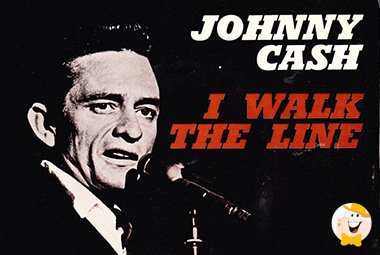 The film got pretty emotional for me because Cash was the kind of guy that had an emotional effect on people. I think I even teared up when Johnny asked June Carter to marry him while they were singing a duet at one of their concerts.
Cash had given her a pretty rough time during the early years of their relationship because of his addiction to pills and other drugs. But he finally kicked his drug habit, started going to church with her, and eventually convinced her that she should become his wife. They stayed together until her death and Cash passed away four months later.
Who was the most interesting person I ever interviewed? My answer would have to be all of them, in their own way.
Richard Nixon talked about baseball and politics. He laughed when I told him my father was a lifelong Democrat and would never vote for him.
Ronald Reagan had the ability to make every person he met feel like they were the most important individual in the room. He captured the hearts of the teachers at a Christian school in North Phoenix where I met him and followed him around from classroom to classroom.
He told me he was a good friend of Sen. Ted Kennedy and said it was sad that Kennedy loved alcohol so much, adding, 'That's why he probably will never be President.'
And then there was Willie Nelson. Willie was impossible to interview. He had too many friends and hangers-on who filled his dressing room and backstage wherever he performed. I suspect it's still that way for Willie even though he recently marked his 85th birthday.
Country Western singer George Jones had tears running down his face when he talked about Tammy Wynette. He claimed she was the only woman he ever wrote a song for and I could tell he meant it.
I played poker against Desi Arnaz and Steve McQueen. Neither of them was a very good poker player, but they just played for fun and didn't mind losing the money. Arnaz still loved Lucille Ball and lived alone in his Palm Springs, CA. mansion until his death.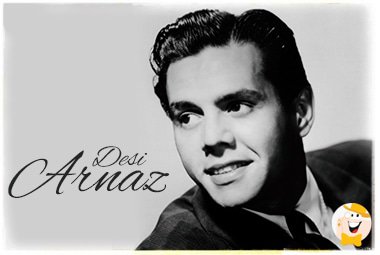 B.B. King and Redd Fox were gamblers. King shot dice and Fox played keno and poker. They never talked show business while they were gambling.
I took Hank Williams Jr. on a wild jackrabbit hunt at midnight along a canal road near Clovis, N.M. He didn't have a good relationship with his mother and shortly after he turned 18 he severed his relationship with her because he blamed her for his father's death.
When I was writing for People Magazine, I met and interviewed actor Richard Burton in New York. Before he agreed to the interview, he made me promise I would not ask him any questions about 'her,' meaning Elizabeth Taylor -- they had separated from one another. Then for the next two hours, the only person he talked about was Liz.
Sorry, June. I really can't tell you who my most interesting interview was because each person I interviewed fascinated me. I hope this column came close to answering your challenging question.