Latest Casino Bonuses

John McCain: Saint or Sinner
I just turned off the television set after listening to the coverage of the death of Sen. John McCain.
While McCain's political foes and friends heaped praise on the Arizona maverick who died of brain cancer just days before his 82nd birthday, they left out a significant fact about his life.
McCain the gambler
He was addicted to dice and played high-stakes craps in casinos around the world, from the Caribbean to Foxwoods in Connecticut. He played in casinos in New Orleans, Atlantic City and Las Vegas and he played big.
His maternal grandfather Arch Wright was a bootlegger and gambler who made a fortune in oil after buying land in Oklahoma that produced oil for gold coins and liquor.
All the cable television networks:
Fox News, CNN and MSNBC -- told about McCain's paternal grandfather who was an Admiral in the U.S. Navy. But I never heard a word about Arch who was married to his mother who is still alive at 106.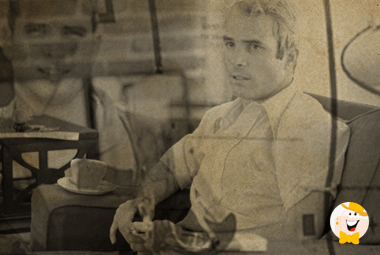 McCain was a gambler who lived to take chances. That was one reason why he picked Sarah Palin, the governor of Alaska, to be his running mate when he ran for President in 2008.
He upset poker players...
...around the country, including Doyle Brunson, when he voted for legislation that would have criminalized Internet gambling on poker. The bill would have provided a fine and up to three months in prison for anyone who used a computer to bet on a poker hand.
Brunson, three times winner of the World Series of Poker, said, 'God help the Internet gambler business if McCain happens to win.' He ultimately admitted voting for McCain, saying, 'If I go to hell, it won't be because I voted for John McCain.'
Now I don't know if the late Senator was a saint or sinner. But I do know that on Sept. 27, 2008, the New York Times published a story in its Sunday edition exposing McCain's addiction to dice and his legislative support for Indian casinos across the country.
His help propelled Indian casinos...
...from a fledgling industry into a nationwide business that pumps more than $30 billion a year into tribal treasuries thanks to the more than 430 Indian casinos operating across the U.S.
The Times article told of McCain and a couple of staffers winning thousands of dollars in a room reserved for high stakes gamblers at Foxwoods Resort Casino in Connecticut. He was tossing black $100 chips around the table like they were dollar bills, according to observers. One of his fellow players was Scott Reed, a lobbyist who represents the casino owned by the Mashantucket Pequot, the tribe that built Foxwoods.
McCain was a member of the Senate Indian Affairs Committee at the time he was gambling.
No member of the U.S. Senate or Congress did more than McCain in promoting Indian gambling casinos in America. And the casinos rewarded his help by contributing millions of dollars to his election campaigns.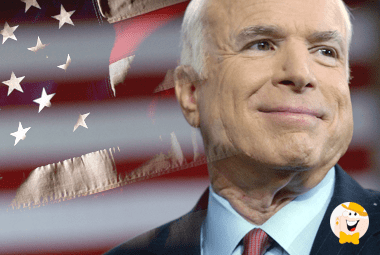 In May 2007 while he was running for President, he spent a weekend at a fund-raising event at the MGM Grand in Las Vegas. His longtime friend J. Terrence Lanni, chief executive of the casino, hosted the fund-raiser which added $400,000 to McCain's bank account.
After the event, McCain attended a boxing match and then spent the rest of the evening at the dice tables.
McCain was a close friend of Arizona Rep. Morris Udall, a Democrat who defended Indian cases. Before his death in 1998, Udall asked McCain not to forget the Indians. Both men helped write the Indian Gaming Regulation Act of 1988 after the U.S. Supreme Court ruled states had no legal right to control gambling on reservations.
He favored sports betting in states where gambling is legal and he went on record as supporting talks with the American public and Congressional hearings on the matter.
I am just wondering why none of American's television journalists bothered to bring up any of this information when they marked McCain's passing.