Latest Casino Bonuses

When Reno Was Wild
The last time I visited Reno, NV., I was impressed by the city's vitality and the professionalism of the casinos.
The poker mix of tables was well run, the food in the casino restaurants was excellent, and the unescorted women in the casinos were friendly. That's enough to make an impression on any gambler who is single and unattached.
Still
there was something missing from the self-proclaimed 'biggest little city in the world.' As I made the long drive through the spectacular high desert country back to Phoenix, I tried to figure out what that missing ingredient was.
And then it came to me...
...Reno wasn't wild anymore.
It may have had its wild side, but it wasn't visible to me. In his best-selling autobiography, 'I Want To Quit Winners,' Harold Smith Jr. described the wildlife he led when he and his father, Pappy Smith, and younger brother Raymond operated Harold's Club.
Pappy was a former carnival operator who did well in Long Beach, CA. before relocating to Reno and opening up a small casino in the downtown area.
There he set up a giant roulette wheel. To attract attention, he even rigged it up so that a life mouse could run around the wheel. Whatever number it settled in was the winner.
Harold Smith Jr. hired attractive cocktail waitresses and dealers to bring in the customers. A wild gambler who enjoyed a good drink, he would travel across the street to Harrah's Club, the casino owned by his good friend William Harrah, to shoot dice or play blackjack.
Harold wouldn't walk to his friend's casino. He would ride a horse through the swinging saloon gate.
In his book, he admitted he would drink before mounting the horse. The employees at the other casino were always glad to see him. They would serve him a drink while he was still in the saddle and even offer beer to his horse.
The Smith family were real cowboy types. When they first moved into Reno and established their casino, some of the other casino owners didn't appreciate their competition. Word came to Harold Jr. that some outlaw types were planning to invade their casino that evening.
It didn't scare the Smith family. Pappy Smith simply went to a pawn shop, bought a load of guns, and armed each of his dealers with pistols so they would be ready for the invasion.
And they were ready. When the outlaws walked into Harold's Club, they saw all of the employees were packing. They hung around for a short while, had a drink, did a little gambling, and left. There was no more trouble after that.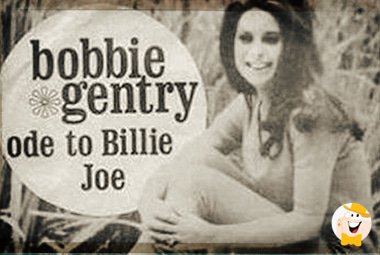 Harold's excessive drinking and wild gambling caused him to lose his wife. She grew tired of his reckless ways, took up with an airman from the U.S. Air Force Base, and filed for divorce. He never re-married.
After I read his book, I decided he was unique and wanted to meet him. I flew to Reno on a Saturday and began looking for Harold Jr. He and his family had sold the casino and he was living like a recluse on his millions.
His drinking had gotten out of control. I went from casino to casino, bar to bar, looking for him and hoping for an interview. I was always one bar behind and never found him.
One bartender told me I wasn't missing much.
'He's not the same man he used to be,' he said. 'Maybe he used to be a winner, but these days he's sure acting like a loser.'
His old friend Bill Harrah had a different ending to his life. Harrah was in his 70s and owner of one of the world's largest antique car collections when he met a sensual Mississippi vocalist named Bobbi Gentry who had recorded a smash song called 'Ode To Billie Jo.' From all accounts I could gather, Harrah was smitten with her.
He hired her to sing at his casino and fell in love with her. When her contract expired, he renewed it. During the second session, he asked the beauty to be his wife. She hesitated. She was in her 30s and didn't really want to be married to an older man, even if he was a multi-millionaire.
But Harrah was persistent and he was a gentleman and one night after a lot of champagne, she said yes.
The marriage didn't last very long. After a few months, she told Harrah she wanted a divorce, but she said it gently and added that she didn't expect a settlement from him. Harrah respected her for that and they were divorced.
Harold Smith Jr. died a couple of years after my ill-fated attempt to find him. Too bad we never met. I would have loved to have questioned him about those impromptu horseback rides into Reno's casinos.